Historic Lamppost Project
Bringing Lamppost History Back
Ever thought about our neighborhood's logo & street signs? Ever noticed the lamppost?

 
Oddly enough, most of the streets in the neighborhood do not even have those lampposts. But historic evidence indicates their existence more broadly. Lampposts create a sense of charm and nostalgia for communities all over the world. Our lampposts are uniquely iconic: a visual cue that distinguishes our neighborhood from others.
The Bluff Park Historic Lamppost Project will remove the modern, uncharacteristic 'cobra' street lights in the Bluff Park Historic Neighborhood District and replace them with replicas that match the look and pattern of the ornamental late-1920's lampposts that currently exist only along East 1st Street. The original manufacturer of the vintage East 1st Street lampposts will be used to create the replica installations.
The Project will occur in phases over many years to address the entire District, located between Junipero and Loma and between (but not on) Ocean and Broadway. Phases will be timed based on where residents show the most interest and commitment. 
The Pilot Demonstration (1st) Phase has already been funded and will break ground later this year in 2017 along Paloma Avenue, which is centrally located and serves as a corridor to the Lone Sailor Statue overlooking the bluff to the Pacific Ocean. Funds are now being raised for the 2nd Phase along Temple Avenue. This will spark excitement and momentum for the future phases.
---
---
Limited Time Offer on Plaque Donations
To commemorate our "45/35 Anniversary Year" and the approaching installation of the Project's 1st Phase lampposts, we are excited to offer special pricing on engraved plaques.
The 1st Phase lampposts for Paloma Avenue have been ordered. Manufacturing is now underway.
Following the installation, a public dedication event will be held, called "Lighting the 1st Path" (Date TBA).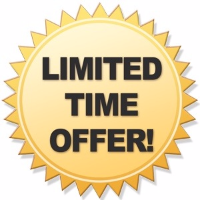 We are now raising funds for the 2nd Phase which will be along Temple Avenue.
Personal donations from the community are critical to upcoming grant applications and funding opportunities.
Now, for a limited time only, engraved plaques are available for the suggested donation of $950.
Plaque donations — and donations of any amount — are fully tax-deductible and greatly valued.
Added Bonus: Plaque donors during this Special Anniversary Offer may receive a BPNA-branded item at no additional cost.
Special pricing ends September 30, 2017.
Ask us how your past donations may be counted towards reaching the plaque level.
Ask us how your employer may match your donation to make it go even farther.
This is a great time to donate to the Project — in any amount. Please do it now!
Scroll down to the "Donate" button and make your online, tax-deductible contribution. Or contact us for other ways to contribute.  Thank you!
---
---
---
Yard Sale: Fundraiser Benefit on August 5, 2017 @ 8 AM
As 
part of the Annual Bluff Park Community Yard Sale, a special yard sale will take place at 2828 East 1st Street.
Donate your quality items to be sold with the proceeds to benefit BPNA's historic preservation project.
Share a portion of the proceeds your own yard sale with the Project.
Shop the Project yard sale — and the rest of the neighborhood — for great deals.
Special thanks to generous sponsors Juvie Borges and Jennifer Hirsch of Coldweller Banker for providing the permits.
Purge. Sell. Shop. Donate.
Click Here for More Info and How to Participate or Donate
---
---
---
Draw & Color for History: Artful Fundraiser Held on March 25, 2017
CLICK HERE to read the Project Update with the Event Recap and More Photos!
Thanks to Our Sponsors! 
Thanks to Our Silent Auction Donors!
Thanks to Our Artists!
Shay Bredimus . John S Culqui . Diane Dixon . Cynthia Evans 




Danny Heller . Elizabeth McGhee . Taylor Montague . Daena Title . Peter Zokosky

---
---
---
Did You Know?
FUNDING is being provided by personal charitable tax-deductible donations, corporate sponsorships, grants, and fundraiser events.  Long Beach Councilwoman Suzie Price and Mayor Robert Garcia support the Project. Many corporations match employee's gifts to nonprofits such as ours. Let us help explore the options for charitable giving with your employer.
---
ENGRAVED PLAQUES attached to the newly installed lampposts will recognize significant contributions as an enduring legacy. The currently suggested tax-deductible charitable donation for an engraved name plaque is $1,000 or more.
---
HISTORICAL SOCIETY OF LONG BEACH says, "BPNA has resolved to bring vintage lampposts back where they once stood, to enhance their neighborhood's sense of place, history and camaraderie."
---
GRUNION GAZETTE published a cover-page article on Bluff Park Neighborhood Association and its Historic Lamppost Project in the March 9, 2017 edition. Click HERE to read the newspaper article.
---
LONG BEACH HERITAGE published a feature article on the Project in its Summer 2016 Newsletter.  Click HERE to view the article.
---
JOIN OUR TEAM   Meet new people, volunteer, be a part of the Project in a variety of different ways tailored to meet your own interests, skills and schedule.
---
---
---
Checks & Online Donations
CHECKS: Checks should be made payable to BPNA with "Lamppost Project" on the memo line.
CREDIT CARDS : Click on the "Donate" button below, then enter the amount of your donation and full contact information. Please include an explanation in the Comments section.  Any amount is most appreciated!  Donations of $1,000 or more will be recognized on engraved plaques.
TAX-DEDUCTIBILITY: BPNA operates as a 501(c)(3) nonprofit entity under Federal Tax ID # 95-3080429.  All donations are tax-deductible to the full extent allowable by law.
---
---
---
Project News & Events Updates
Are you receiving our emails? Send us an email to be added to the mailing list. To help prevent our emails from going into your spam folder, add Bluff.Park.Historic.Lamppost@gmail.com to your Contacts list.
Jul 2017 (Current Edition)
Jun 2017
Apr 2017
Mar 2017
Feb 2017
Jan 2017
Letter & FAQ's Dec 2016
Dec 2016
Nov 2016
Oct 2016
Sep 2016
Aug 2016
Jul 2016
Jun 2016 Extra
Jun 2016
May 2016
Mar 2016 Extra
Mar 2016
Feb 2016
---
For More Information, Questions & Interest in Helping
Email: Bluff.Park.Historic.Lamppost@gmail.com
Call: 562-433-4434