Home
Welcome to the Neighborhood
Bluff Park Historic District is a residential neighborhood in Long Beach, California, and has the distinction of being a historic landmark.
The Bluff Park Neighborhood Association (BPNA) is a volunteer, nonprofit organization established to protect and promote the historic character and integrity of the Bluff Park Historic District and to foster a sense of unity and neighborhood collaboration, community service and goodwill for all of the city.
For more information about the District and the Association, CLICK Here.
---
---
---
New Year Message from Your BPNA Board
What a year 2017 has been for us in the Bluff Park Historic District! Thank you for making it all possible!
Let us reminisce on the year that has passed, and then glance forward at some of what is being planned for 2018.
Click HERE to read the message.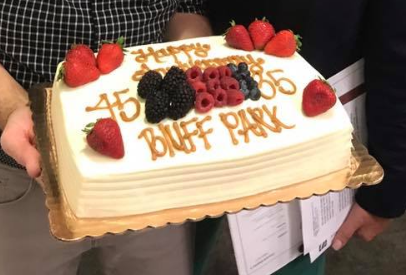 ---
---
---
Get Your Commemorative Anniversary Wine Glasses!
For more info and to purchase yours now, CLICK Here
Your purchase helps the BPNA in all its worthy endeavors!
Reminder: Current BPNA Members receive a wine glass as a special benefit. Not a member? Join or renew now. Your membership may even be tax-deductible.  CLICK Here to learn more about BPNA Membership.
---
---
---
Save the Date: Community Meeting on Wednesday, March 28
All residents who live, own and rent in the Bluff Park Historic District are invited and welcome to attend our quarterly Community Meetings.
The next meeting is on Wednesday, March 28 @ 7:00 PM. More details are coming soon.
Bookmark the calendar entry HERE.
---
---
---
Check Out the Calendar for Our Events & Meetings
For all our events, CLICK Here.
---
---
---
Coming Soon: City News
Would you like to know what is going on in the city related to hot topics, projects and initiatives?
Want to learn more about things such as the Land Use Element (LUE) and Accessory Dwelling Units (ADU)?
Interested in making your voice heard on issues that come forward to the BPNA Board?
Visit a new page coming soon to this website. CLICK Here.
---
---
---
Make Our Website One of Your Favorites
We want this site to be your go-to resource in the community. Tell us what you would like to see here.
Come back and visit us frequently.
---
---
---
Seeking Volunteers
We are seeking volunteers in a variety of different areas. Be a part of your community!
Here are some ways: Website and Facebook updates, newsletters, community watch, neighborhood outreach, block party and other social events, fundraising, membership, preservation, education, and the Historic Lamppost Project.
Let us know of your ideas, interests and skills.